Video games are enjoyed by millions of people all around the world, and their popularity only continues to grow. In Europe, a majority of people between the ages of 6 and 64 have played a video game at some point in their lives.
However, there are still misconceptions about who plays video games, how they play them, and the impact that they can have. In this article, we will explore some of the key findings from a recent report that compiles data from several European countries, including information about parental involvement, the demographics of video game players, and the most popular game titles.
---
Parental Control and Awareness of In-game Purchases
The European Gaming Report 2021 has compiled data from major European countries during the year of the pandemic. The report shows that 85% of parents reached an agreement with their children regarding video games, either on the amount of gameplay or in-game purchases. Furthermore, 75% of parents whose children spend money on video games have established agreements on the spending levels. However, only 21% of parents utilize the parental control features on devices.
The report highlights the need for more parental awareness and education on the topic, which can be found on the website.
Women Gamers: Challenging Stereotypes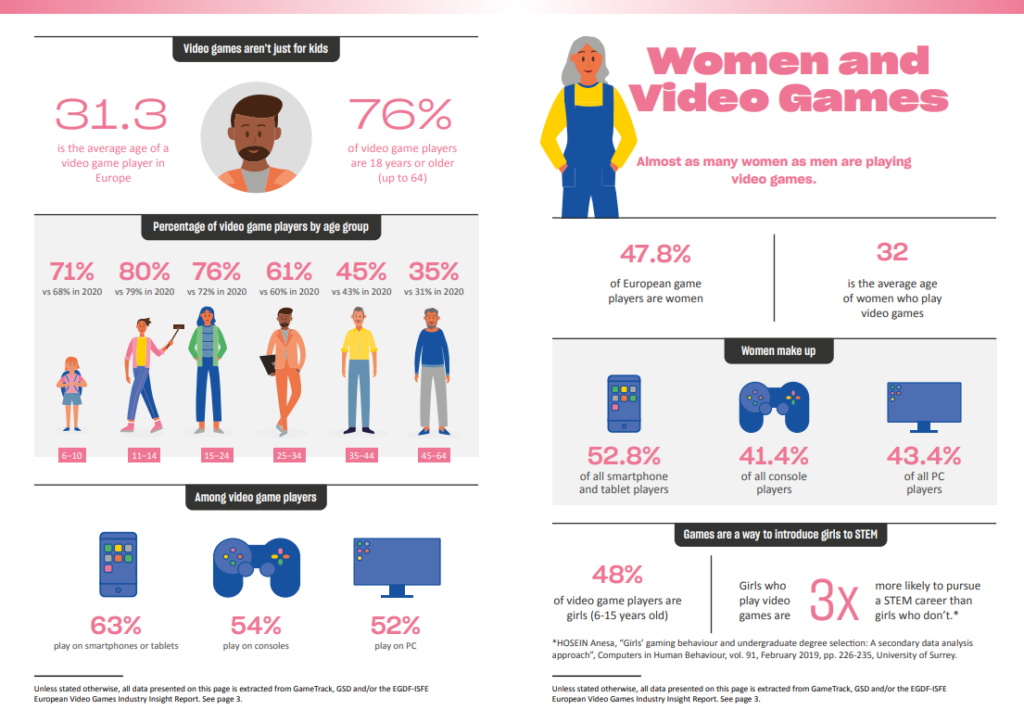 Contrary to the stereotype of gaming as a male-dominated activity, the report shows that 56 million women play video games in Europe. On average, they are 32 years old and make up 47.8% of the total gaming population. Women gamers also make up a significant proportion of tablet and smartphone gamers, with 52.8% of players on these devices being women. Overall, 52% of the European population aged 6-64 played video games at some point in 2021.
Popular Games in Europe
In terms of popular games in Europe, the report indicates that the best-sellers of 2021 were predominantly the usual suspects, including FIFA, Call of Duty, and Mario Kart. Interestingly, the ever-popular Grand Theft Auto V remained in the top 20. Free-to-play titles such as Fortnite and Roblox were not included in the list of best-sellers.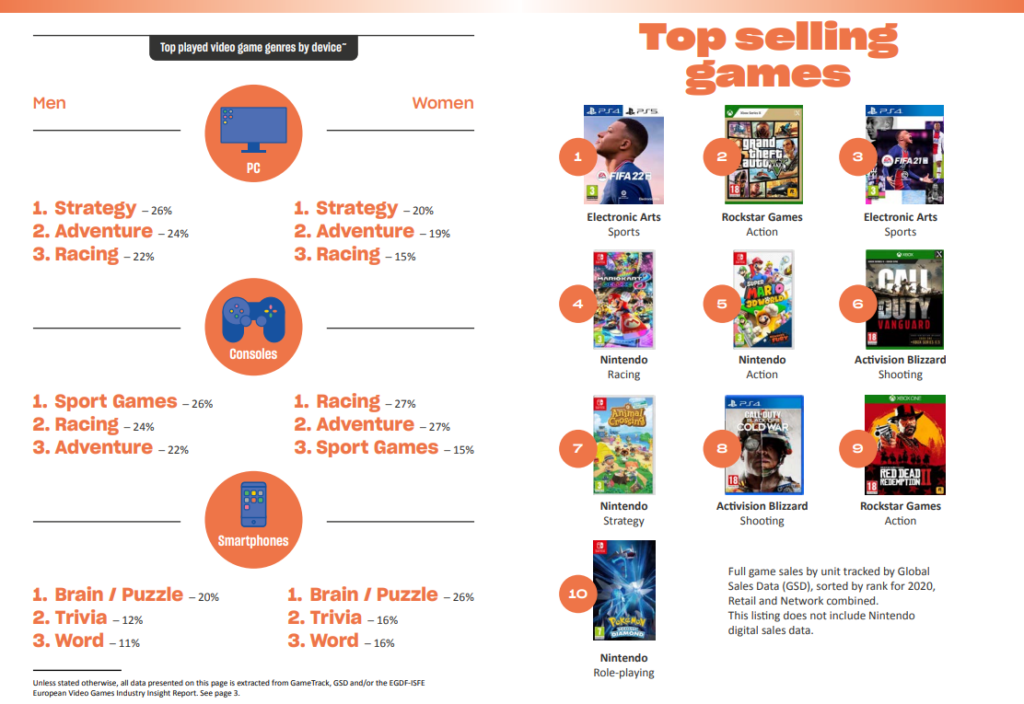 The report provides insights into the gaming landscape in Europe, with a focus on parental control, gender, and gaming preferences.
The data suggests the need for more parental education and awareness on gaming-related topics.
To learn more about the topic and download the full report, click on download the report