From humble beginnings, video games have evolved to become an integral part of our cultural landscape. Belgium is no exception, stamping its presence robustly on the global map.
Video Games Companies in Belgium in 2022
In 2022, the Belgian video game sector witnessed significant expansion. With an impressive 21% growth rate, the nation was home to 133 video game companies, marking an increase from the 110 active companies in the previous year. These figures signal not just growth, but also the impending release of a plethora of new video game titles in the coming years.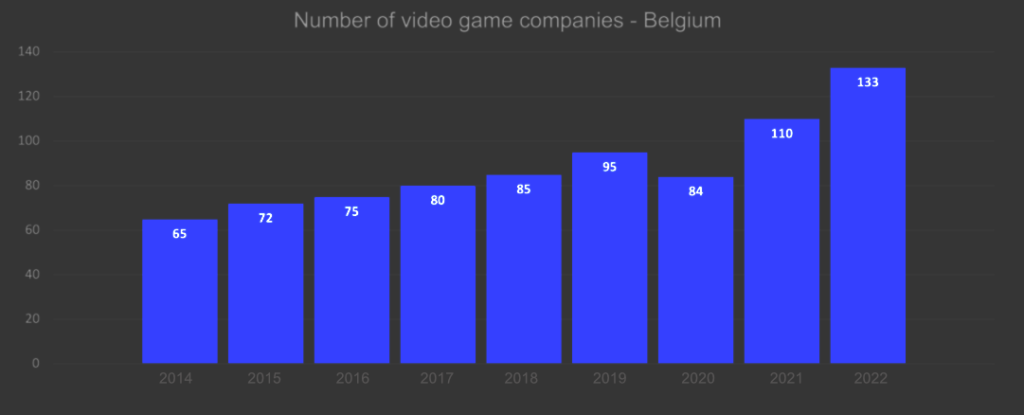 Data derived from an annual survey led by the Belgian Games associations provides deeper insights. Last year, these 133 companies generated a turnover of €85 million, creating opportunities for as many as 1,085 professionals.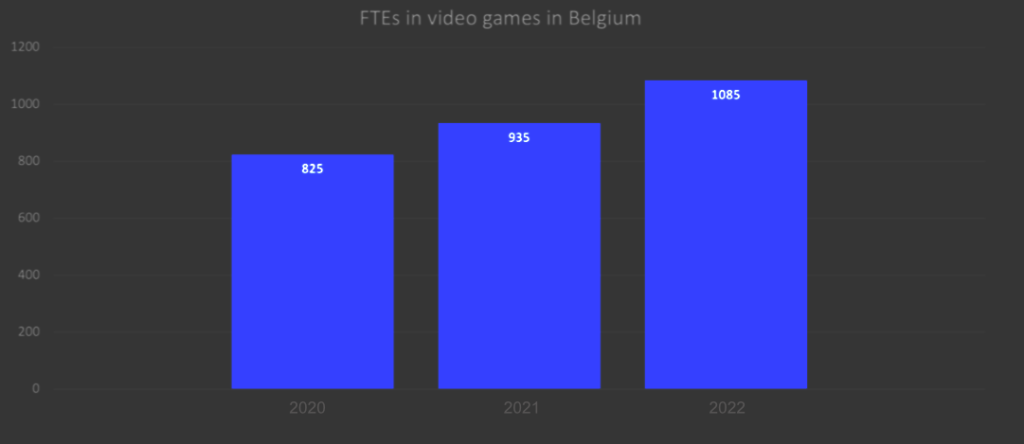 Diverse Growth Across Regions
Flanders continues to lead the charge, firmly establishing its dominant position within the industry. It houses 67% of the nation's video game companies, contributing to a whopping 82% of the national turnover.
Brussels and Wallonia are a bit behind. While Brussels boasts 15 companies with a combined turnover of €3 million, Wallonia saw its company count rise from 22 to 28 within just a year.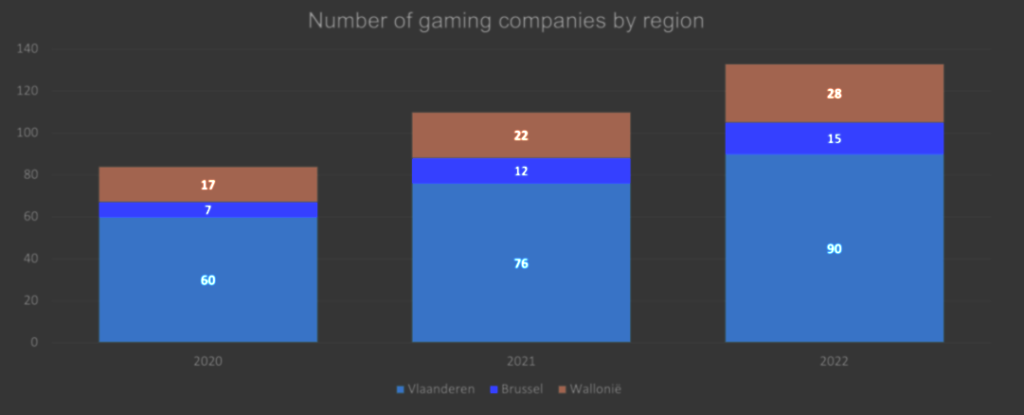 Regional Growth: A Capital Concern
The regional distribution of video game companies provides a clear insight. Flanders clearly emerges as the leader, consolidating its pivotal role in the sector. With 67% of Belgium's video game enterprises, it drives an impressive 82% of the national revenue.
Brussels, despite being Europe's capital, doesn't match expectations. One would anticipate Brussels to be a significant player in Belgium's video game sphere, potentially even in Europe. Yet, with only 15 companies and a combined turnover of €3 million, it lags behind, especially when compared to other European capitals.
This discrepancy has multiples reasons. First, was the lack of structure in Brussels to help and shape the industry in the region, this has been solved with the creation of games.brussels and the extra focus of play.brussels. the recent creation of the co-working space Games.brussels SPACE contribute to solidify the ecosystem. However, Brussels does not benefit from dedicated financial support for video game like other regions do. This limitation hinders its growth and prominence in the sector, a surprising scenario considering Brussels' esteemed position in Europe.
---
Disclaimer: This article, "Belgium's Game Industry 2022: Brussels' Untapped Potential," is based on a press release issued earlier this morning. For the complete details and original content of the press release, please click here