Atlas Imaginal, founded by the talented solo game developer and member of our coworking community at games.brussels SPACE, Arthur Bourdot, recently unveiled a mesmerizing and innovative puzzle experience – Little Postman.
The game, firmly rooted in the minimalist aesthetics of games like Monument Valley and Carto, delivers a fresh twist to the traditional puzzle genre by introducing the unique mechanism of rotating islands.
The Novel Gameplay Experience
Little Postman stands out with its innovative mechanism, allowing players to transform the environment by rotating islands, thereby altering the landscapes of the archipelago. Spanning nine unique levels, the game unravels the potential of this inventive concept.
It poses intriguing questions to the players, such as "What happens if several islands rotate around the same pivot point?" and "How can this principle be applied vertically with floors?" With these mechanics at its core, Little Postman heralds a refreshing transformation in Level-Design.
Assuming the role of a tiny postman, players set off on an exploration of various archipelagos. The game is built around a grid-based environment, and movement happens tile by tile, providing a systematic exploration method. The postman encounters magical triggers enabling the rotation of small islands. Leveraging this power to reshape the landscape, players are tasked to find a path towards each level's end while delivering letters to the inhabitants. Every one of the nine levels presents a unique puzzle centered around the rotation concept, engaging players in a fascinating journey of discovery and strategy.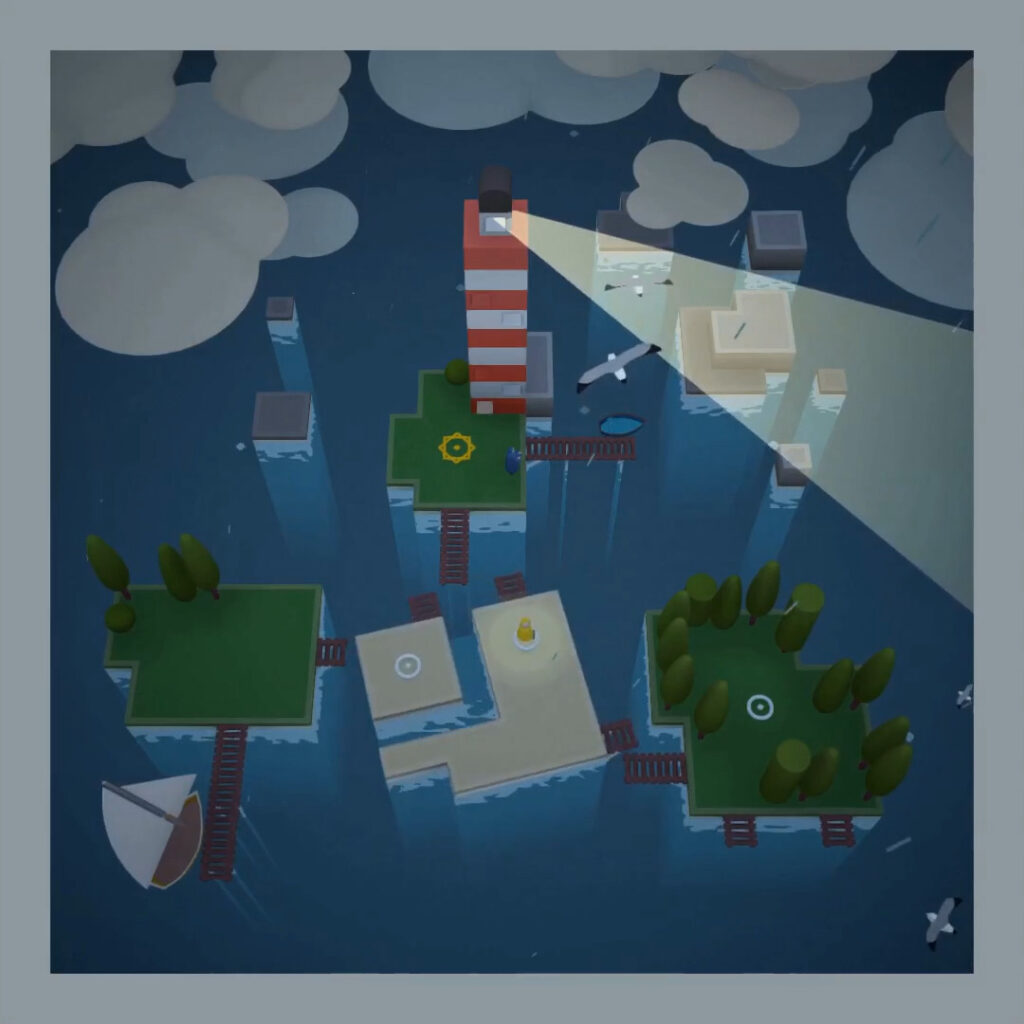 A Brief, Yet Rewarding Adventure
Designed as a short but fulfilling adventure, Little Postman can be wrapped up within half an hour. The puzzles, although simple, are meticulously designed to exploit the possibilities of the main mechanism fully. Despite not being an epic tale, each moment of the game delivers a rewarding and engaging experience.
Learning and Growing Beyond Entertainment
Little Postman is not just an entertaining offering but also serves as an essential learning exercise for its creator, Arthur Bourdot. The game was designed with a dual purpose – to communicate simple game mechanics to players non-verbally and to hone Arthur's programming skills. Therefore, the game is a testament to Arthur's unique vision and his commitment to combine various skills in a single project.