The final Brotaru event of the year is taking place today at Arts Numériques – Esa Saint-Luc Bruxelles, and you're invited to join in on the fun!
This is the perfect opportunity to mingle with fellow game enthusiasts, and share your latest projects with like-minded individuals.
You'll have the chance to showcase your latest updates and receive valuable feedback from other developers and attendees. You can also gain inspiration from other participants, or even find potential collaborators to work with on future projects.
This event is a great way to wrap up the year and celebrate the successes of the Belgian game industry in 2022. Whether you're an established developer or an aspiring one, Brotaru is the perfect place to network, socialize and enjoy the community's creativity.
So head on over to Arts Numériques – Esa Saint-Luc Bruxelles today and let's wrap up 2022 in style with the last Brotaru of the year!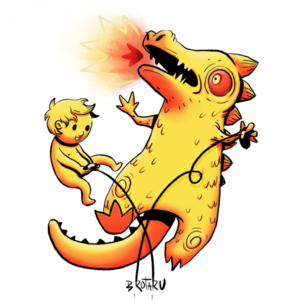 What is Brotaru?
BROTARU, a monthly Meet-up for Game Developers in Brussels, has been a vital pillar of the Belgian video game creator community since its creation in 2014. At these events, creators can connect and socialize over drinks, and explore new games in developement.